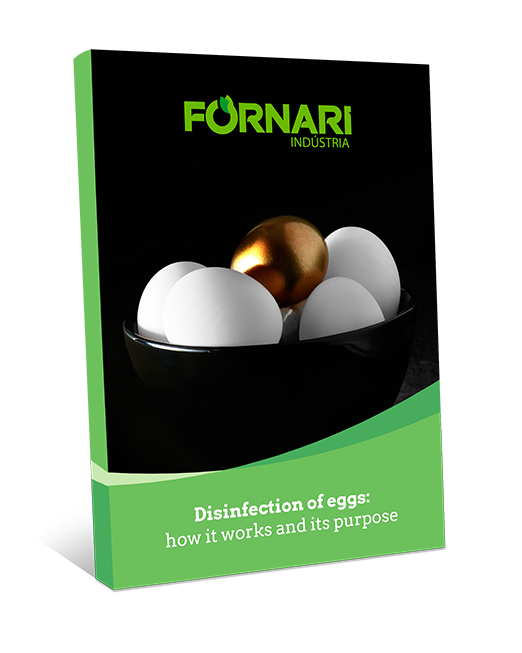 Quality of eggs

Did you know that the quality of the eggs is directly related to several factors? Among them we can mention the water quality during processing, cleaning of facilities and equipments, integrated pest control, good manufacturing practices, etc.

Benefits of Disinfection

Productivity raised to a higher level of quality than average, lots of products without contamination by pathogens and better working conditions for operators are some of the benefits provided by the disinfection process.

How the process occurs

There are proper equipments that allow a certain production process to have an efficient disinfection step. In the poultry industry, we can highlight equipments such as disinfection arches with chicken dampener and egg disinfection machines. Learn more in the eBook!